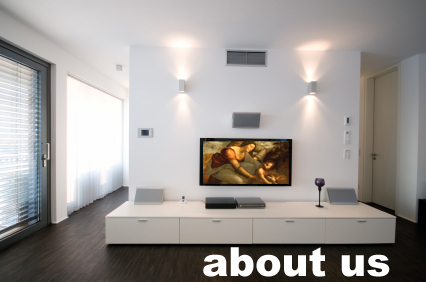 Did you ever notice how your flat screen Plasma, LED or LCD TV looks like a work of art hanging on the wall?
When you're not watching TV shows or movies, why not fill the screen with ambient skyscapes, modern or classic art, a fireplace, waterfall or virtual aquarium!
Your flat screen TV makes a great "window" that can be filled with any image, creating an ambient mood while entertaining or even just relaxing. That's why we created "Plasma Window™" DVDs. Our DVDs are made specifically for digital, 16x9 widescreen Plasma and LCD wall mounted TVs, but they
WILL work on ALL TVs.
All DVDs have detailed menus where you can customize and loop what you see and hear.
Introducing the new Blu-Ray HD Aquarium and Blu-Ray HD Fireplace discs. Shot in stunning 1080p High Definition, the new HD Aquarium and HD Fireplace
will turn your HDTV into an exotic aquarium or wood burning fireplace.
Turn your living room into a virtual art gallery with our
Art Plasma™ Vol. II DVD
features the works of Monet, Renoir, Van Gogh and more. Display the world's finest art in your living space.
The New
Art Plasma™ Vol. III Da Vinci DVD
features dozens of Leonardo da Vinci's most famous paintings and sketches, specially formatted for widescreen TVs.
Select our
Plasmaquarium™ Vol. I DVD
and choose from 9 different exotic and tropical aquariums including a shark tank!
Our New
Plasmaquarium™ Vol. II -
Ultra Coral Reef DVD features 11 different coral reef scenes shot in the spectacular Panglao on Bohol reef just off the coast of Asia.
On our
Plasmavironments™ DVD
, select from a raging fireplace, waterfall or gentle ocean scene and choose the soundtrack for each image.
Try the first DVD designed to soothe your senses with the calming visions of ambient skyscapes, the
colorcalm™ "skies" DVD
.
What happens when Art and Music's most creative minds come together? It's the ultimate design element for your home. The
colorcalm™ "by Design" DVD
.
Turn ANY living space into the ultimate party with the
"TVLightbox Vol. I" DVD
and
"TVLightbox Vol. II Party Mojo" DVD
.
As more and more people make wall-mounted Plasma and LCD TVs the centerpieces of their homes, discover design through ambient art with Plasma Window™ DVDs.
© 2018 Plasma Window™