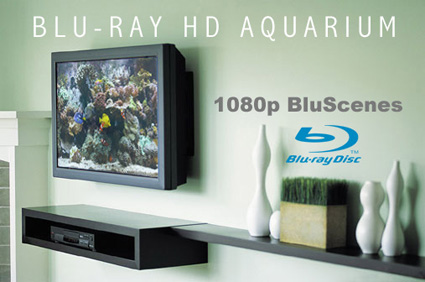 >>Works in Blu-Ray disc players only.<<
Plasma Window™ introduces the BluScenes
Blu-Ray Aquarium
disc. Shot in stunning
1080p HD
, the BluScenes Blu-Ray High Definition Aquarium disc contains 3 different aquarium views each edited to loop smoothly on any Blu-ray player or Sony Play Station 3.
The cinematographers combined the renowned coral reef tanks of advanced aquarist and
Senior Editor of Reefs Magazine, Randy Donowitz,
with the crystal-clear image quality of the RED One™ 4k camera to create the
ultimate Blu-Ray HD Aquarium Disc.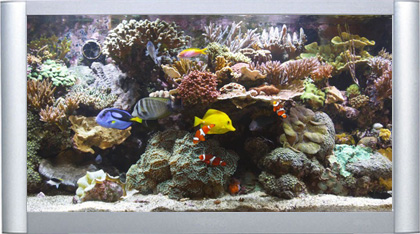 The BluScenes HD Aquarium disc features three unique and colorful aquarium tanks teeming with amazing fish dancing before a canvas of living coral.
You can seamlessly loop each chapter and enjoy the specially commissioned ambient soundtrack with several surround sound and stereo audio options, or experience the soothing natural sounds of each aquarium tank.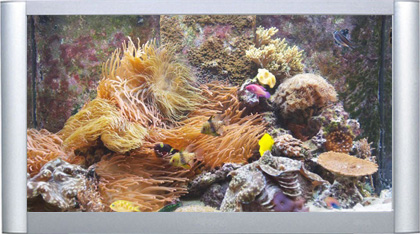 Play a trick on your guests:
At about 18:30 minutes into the first tank, we dropped a little bit of fish food into the upper lefthand corner of the tank. Set your alarm when you start the disc and tell your friends that it's time to feed the fish. Watch the fish, and your guests go crazy.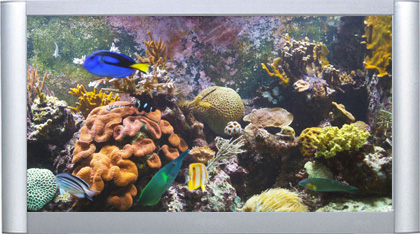 The
1080p HD
content is shot on the "RED One" camera. The tanks and lighting were designed by an advanced aquarist, and are shot in real coral reef tanks.
The BluScenes Blu-Ray Aquarium disc is shot in
1080p 24 native HD
format and features
7.1 DTS-HD
and
5.1 Dolby®
Digital audio. ___________________________________________________________
The
BluScenes Blu-Ray Aquarium
disc is available now, along with the
BluScenes Blu-Ray Classic Fireplace.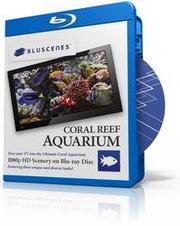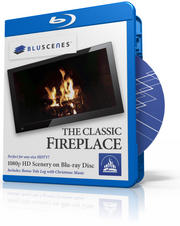 (This disc will ONLY play in
Blu-Ray
disc players.) For our line of
Aquarium DVDs which will play in ALL DVD players
, click
here
.




© 2018 Plasma Window™ & Scenic Labs