The Plasma Window™ DVD concept was created
by an Emmy Award winning television
producer for ABC & NBC.
They say necessity is the mother of invention, and that's how these unique DVDs came to life. After purchasing a Widescreen Plasma HDTV display, he was surprised to find that there weren't any high resolution and high definition art and image DVDs to serve as a "screen saver" of sorts. So he created his own brand, the Plasma Window™ DVD.
Each one of our DVDs is created to his exacting
digital standards.
From concept to acquisition to the final edit, each DVD uses state of the art technology to give you the most
life-like
image for your widescreen display.
Since its creation in 2004, Plasma Window™ and Plasma Window™ products have been featured and raved about in many of the world's most notable publications and broadcasts.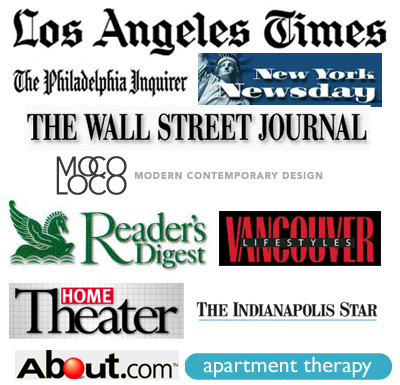 For press inquiries, please call 310.702.2281
Plasma Window™ DVDs have also been featured prominently on hit TV shows such as ABC's sitcom "Freddie", the WB's "What I Like About You", MTV's "Pimp My Ride", HGTV's "I Want That!", "Big Brother" and more.
What our customers say:
We started selling our revolutionary DVDs in September of 2004, and in the 4 years that we've been in business, we've sold hundreds of thousands of our popular DVDs all over the world. From
North America
to
South America, Europe
to
Asia
and all points in between, here is what just a few of our customers had to say:
Awesome PLASMA DVDs!! I love them. The fish tank one is very realistic...and the fireplace with the natural noise was great......I am sure to feel warm when it gets cold this winter watching that one. Got great comments from my friends on these. What a find! Thanks! - Mary T., Florida

Hi, I wanted to follow up and say how happy I am with the DVDs--they're great quality and the images are fantastic! I ordered another one today for my niece & nephew (they love aquariums). I just wanted to say thanks & congratulate you on a job so well done! - Frank M., New York

Hello, I wanted to thank whomever came up with the idea of making the fireplace/waterfall DVD and the aquarium DVD. I work in a very stressful environment and when I get home I pop-in one of the DVDs and turn on my surround sound and get lost in the relaxation. No need to start a fire during the summer months to "get romantic" I just pop-in the DVD, I get nothing but great reviews from all my visitors. I own the 2 mentioned DVDs and I hope to one day get the Art DVD... Thank you for your time and the relaxation. - Bill P., North Carolina

I am contacting you again, to thank you for the efficient way you dealt with my original enquiry and order of your Plasmaquarium DVD. The DVD arrived yesterday and it exceeded all my expectations. The picture and sound quality are superb, I look forward to many hours of enjoyment, using this product. Thank you again , it has been a pleasure dealing with your company.
Best Regards Matt F., United Kingdom

Hello friends at Plasma Window, Many thanks for the super DVDs. As leader of my own band I was looking for something that no-one had in Holland. I found in your product exactly what I was looking for. The super great DVDs bring life to our performances. The crowd is liking it very much and stare with open eyes. Never thought that a simple DVD is making the difference!! We use it every concert on a wide beamer screen and enyoing every minute of it!! Many thanks again from the band Westwave in Holland. Mark Tubee www.westwave.nl

"Tanks" for the cool DVD!!... Love it! - G.N., California

Great aquarium DVD. Super fast shipping!! Buy it. - J.G., Ohio

Glub, glub, love this DVD. - K.G., Georgia

Great Product.. Would buy again in a heartbeat. - G.R., Florida

This DVD arrived in record time and in perfect condition. Thanks! - C.J., Oregon

Video is great in my restaurant!! Shipped quickly! - D.A., Mass

...Awesome picture! - C.S., Virginia

Nice DVD to watch & the music choice is nice too. - V.T., Mass

Good picture. Good choices of selections. - A.H., Tennessee

Very sweet DVD! - P.G., California

Plasmaquarium is a great disk! - J.W., Ohio

Great video. Has three nice soundtrack choices. - K.S., Virginia

DVD exactly as stated and GORGEOUS! - J.C., Missouri
© 2018 Plasma Window™