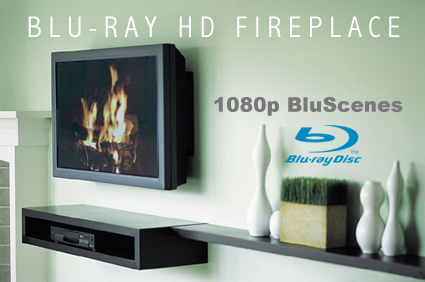 >>Works in Blu-Ray disc players only.<<
Plasma Window™
introduces the BluScenes
Blu-Ray Fireplace
disc. Shot in stunning
1080p HD
, the BluScenes Blu-Ray High Definition Fireplace disc features 3 different
"zoom" views
each designed to fill your screen with
real wood burning flames.
The BluScenes
Blu-Ray Fireplace
disc works on any Blu-ray player or Sony Play Station 3.
Select from 3 soothing ambient tracks in your choice of stereo,
5.1 Dolby® Digital Surround,
or
7.1 DTS-HD
Audio.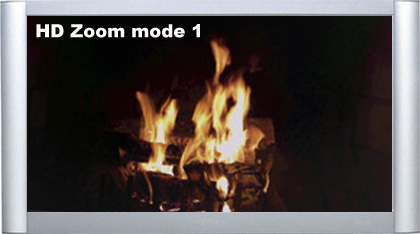 The BluScenes
HD Blu-Ray Fireplace disc
features a warm, wood burning fireplace with roaring flames and soft burning embers. Select from five different scenes designed to fit your specific widescreen HDTV:
Scene 1:
Designed for small screens (computers & small TVs)
Scene 2:
Designed for medium screens (31" to 50")
Scene 3:
Designed for larger screens (51" and above)
Scene 4:
A "natural fire" for larger screens, that burns to a smolder
Scene 5:
A medium-frame "Yule Log"
Perfect for entertaining, or just relaxing,
the BluScenes Blu-Ray Classic Fireplace disc also features
Christmas music
. It's the perfect way to set a warm, cozy mood any time of year.
The
1080p HD
content is shot on the "RED One" camera.
The BluScenes Blu-Ray Fireplace disc is shot in
1080p 24 native HD
format and features
7.1 DTS-HD
and
5.1 Dolby®
Digital audio. ___________________________________________________________
The
BluScenes Blu-Ray Classic Fireplace
disc is available now, along with the
BluScenes Blu-Ray Aquarium.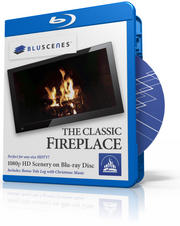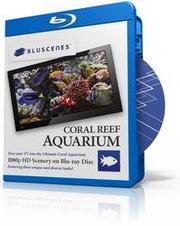 (This disc will ONLY play in
Blu-Ray
disc players.) For our
Fireplace DVD that will play in ALL DVD players
, click
here
.




© 2018 Plasma Window™ & Scenic Labs