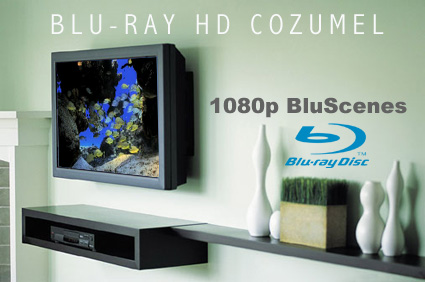 >>Works in Blu-Ray disc players only.<<
Plasma Window™
introduces the
Blu-Ray "Underwater Cozumel"
disc. Created in stunning
1080p HD
, the "Underwater Cozumel" High Definition disc gives you a roving view of a
spectacular underwater coral reef,
filled with dozens of different underwater species. The disc works on any Blu-ray player or Sony Play Station 3.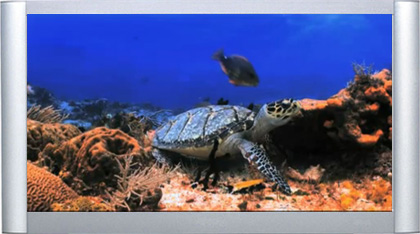 Filmed by cinematographer and underwater enthusiast, Randy Travis, Underwater Cozumel will take you to Cozumel's renowned underwater habitats, such as Palancar Gardens, Santa Rosa Wall, Paradise Reef, and Paso del Cedral through the eyes of an experienced scuba diver.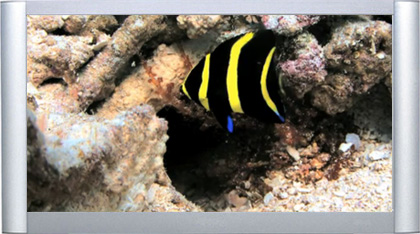 Turn your widecreen HDTV into a virtual underwater window.
The images are so crisp, clear and vivid, you'll feel like you're actually swimming along with some of the world's most colorful fish.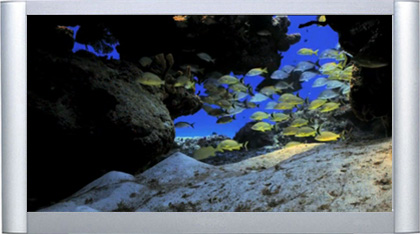 In addition to the main program, this disc includes two aquarium-style "lockdown" scenes allowing you to turn your television into a window to the sea.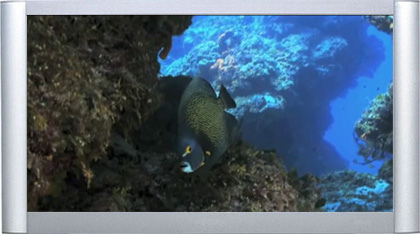 The "Underwater Cozumel" Blu-Ray disc features a soothing ambient soundtrack in your choice of stereo,
5.1 Dolby® Digital Surround,
or
7.1 DTS-HD
Audio.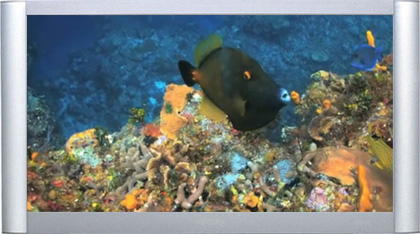 Perfect for entertaining, or just relaxing,
the BluScenes "Underwater Cozumel" Blu-Ray disc provides hours of wonderment for the whole family.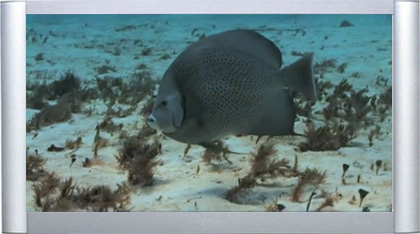 The BluScenes "Underwater Cozumel" disc loops endlessly, providing an eyeopening view of a spectacular coral reef.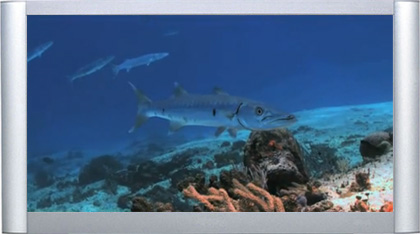 You can seamlessly loop each chapter and enjoy the specially-commissioned ambient soundtrack with numerous surround and stereo audio options, or choose the "play all" option with a total runtime of 72 minutes.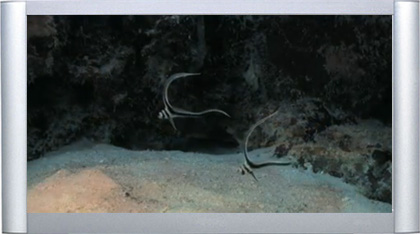 Explore an underwater world in 1080p high definition video, and float effortlessly through crystal clear waters and over colorful reef formations as you explore Cozumel's exotic marine life.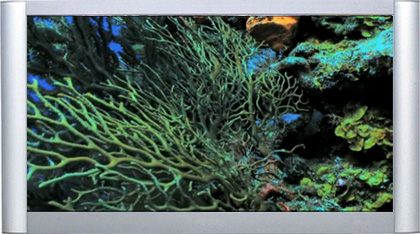 The "Underwater Cozumel" disc features full function pop-up menus.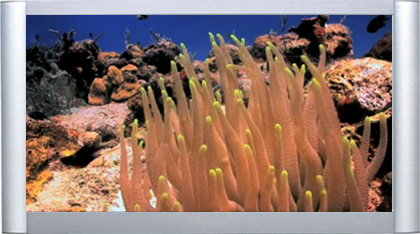 Customized menus let you taylor the presentation to your needs.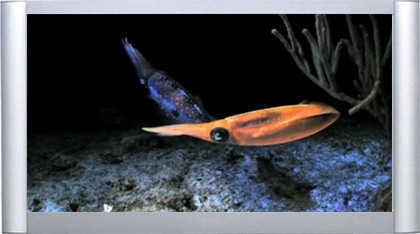 The
BluScenes "Underwater Cozumel" disc
is available now!
______________________________________________________
And check out our other
NEW
Blu-Ray titles, the
Blu-Ray Waves of Tranquility
disc, and the
Blu-Ray Majestic Waterfalls disc.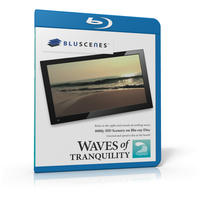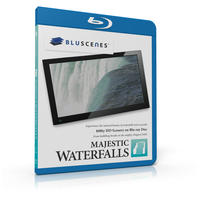 ...Along with the Blu-Ray Classic Fireplace
, and the
BluScenes Blu-Ray Aquarium.
Buy A TRIPLE PACK and save even more!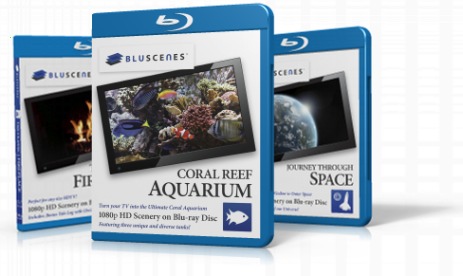 (These disc will ONLY play in
Blu-Ray
disc players.)
For our DVDs which play in ALL DVD players, click the links below:




© 2018 Plasma Window™ & Scenic Labs